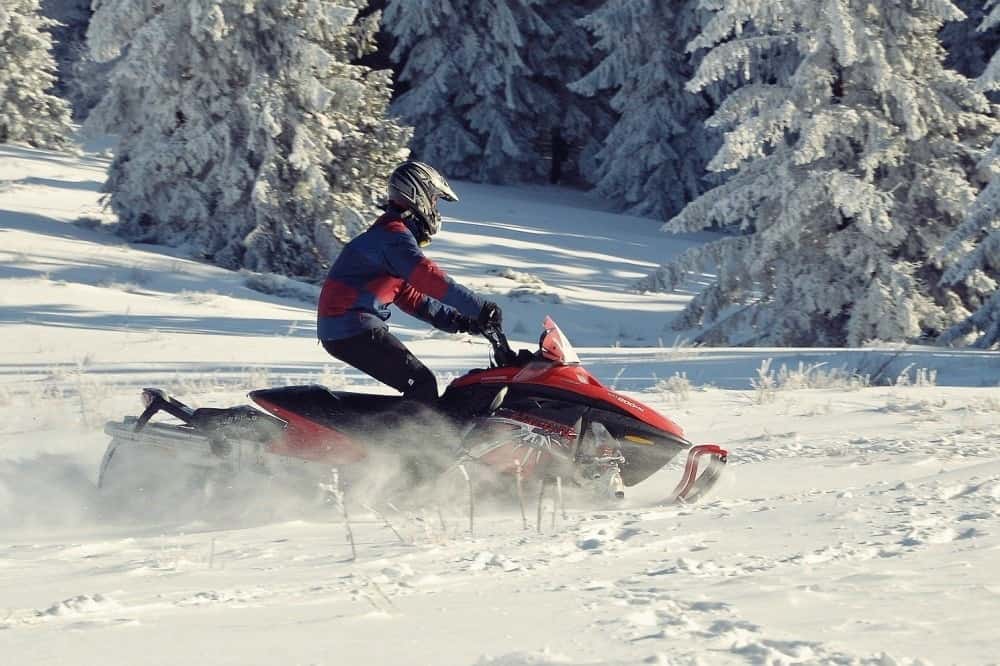 ⛄️ In Ontario, the fun starts when Old Man Winter takes hold of the land. In the Great White North, that means snowmobile season. Ontario snowmobile trails cover over 30,000 kilometers of trails. To join the adrenaline-pumping excitement of Ontario snowmobiling, make sure you first reach out to the OFSC.
✔️ If you plan to do an Ontario snowmobile trip, reach out to OFSC.
☎️ The OFSC phone number is (705) 739-7669.
✉️ You may also send a message here.
📲 Download the OFSC app, which provides free information and updates on the entire trail network.
Ontario Federation of Snowmobile Clubs
❄️ Ontario boasts the largest snowmobile trails and snow tours network in the world. The Ontario Federation of Snowmobile Clubs, or OFSC, serves as its heart and soul.
It is comprised of over 230 snowmobiling clubs. The organization serves as the chief oversight body for the trail network and other sites. Clubs also enjoy support and promotion.
---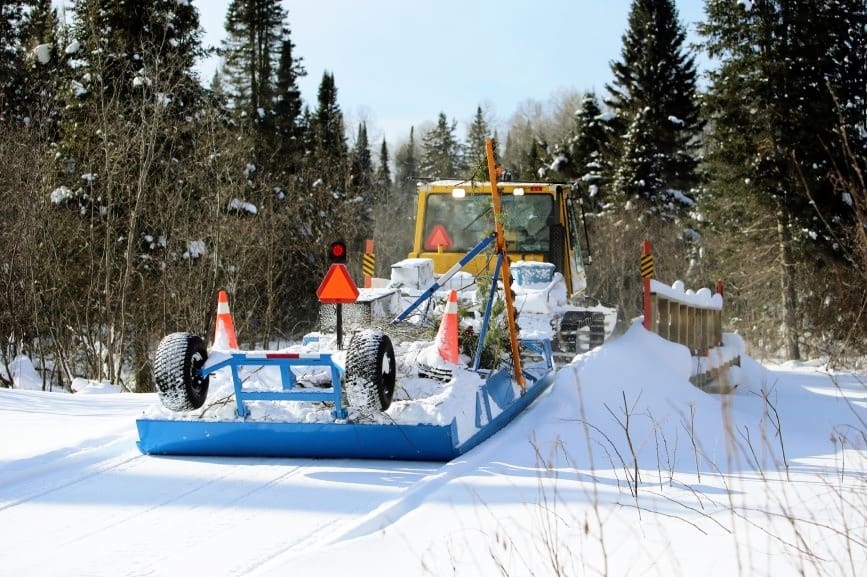 The OFSC coordinates all parts of managing and maintaining snowmobile trails. The group maintains some sites related to the sport. This includes Ontario snowmobile trails and related facilities. It also issues permits, advocates for the sport to elected officials, and represents the sport to the public.
---
Staff and volunteers work to keep users apprised of Ontario snowmobile trail conditions. They also issue official OFSC trail guides and help riders in any way possible
The OFSC celebrates and promotes Ontario's premier winter recreation activity. Snowmobiling provides thrills for users of all ages from nubies to veteran users.
It offers accessibility unmatched by any other winter sport. Those with wide a range of abilities can enjoy the sport. Most love the sport because it keeps the rider in control. Some enjoy a relaxing ride. Others want a fast and exciting adrenaline rush. No matter why you love the sport, we have a trail for you.
Those new to riding can use online and classroom training. A little training ensures that those trying the sport for the first time can enjoy it comfortably.
Most of those who work for OFSC to boost Ontario snowmobile sport and recreation do so as volunteers. Every day their passion for snowmobiling advances the sport as a whole across Ontario. Volunteers serve as the backbone of our efforts.
Snowmobile use is not just fun and games. Ontario snowmobile trails generate almost half of the $8 billion national economic impacts created by snowmobiling. The OFSC takes pride in creating jobs and boosting the economy.
System of Trails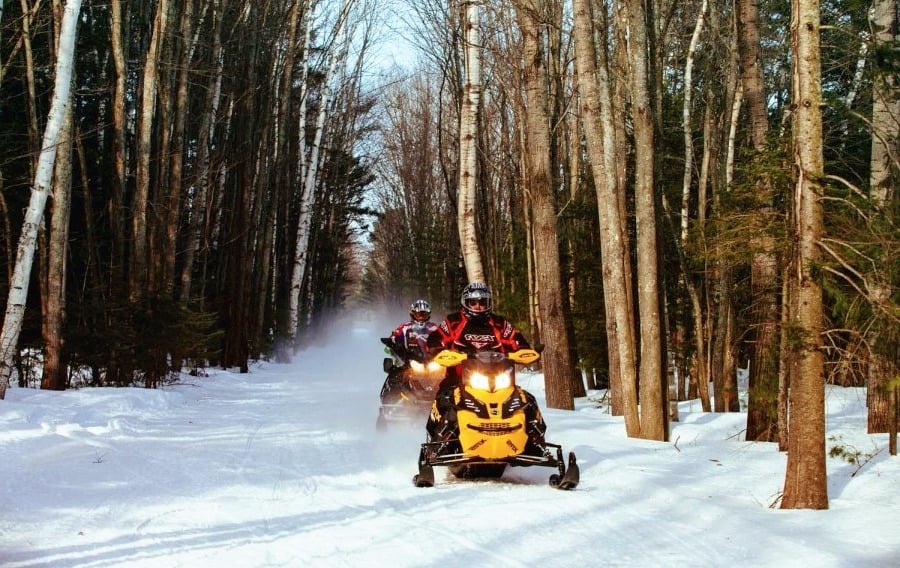 The heart of OFSC's commitment to the sport lies in the province's extensive trail system. It boasts tens of thousands of kilometers of Ontario trails.
Trails fall under different categories.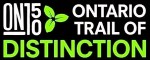 Local trails show up on official maps in orange, serve limited areas, and are maintained at the grassroots level.
---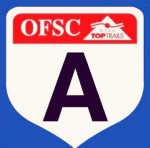 Trunk trails are main routes that connect cities and other points of interest, which are designated by letters on official signage.
---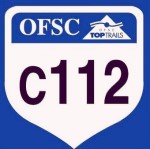 Feeder trails link up to trunk lines. Their signs have individual numbers, as well as the letter of the trunk trail they lead into.
---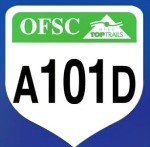 Connector trails link two trunks together. Their signage has a distinctive green band at the top, an individual number, and the letters of the two trunk lines connected.
---
These crisscross the map. They also connect towns and cities. Many use them for a number of purposes.
Some areas see so much snow that the trails get used for routine travel. Our maps and condition reports help residents as well as tourists. The trails get used for travel to work, to the grocery store, and elsewhere.
---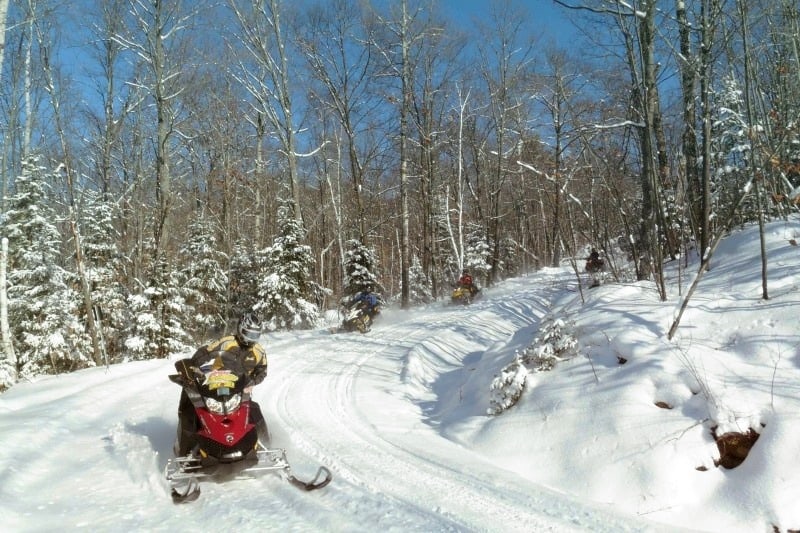 Riders can find segments that best fit their capabilities and needs. Some need easier trails. Others prefer challenges and remote areas. Detailed guides help you choose the best route. Those who need accommodations for a disability have choices as well. The network has a vast size. It covers two-thirds of Ontario. For the convenience of all, the OFSC has divided itself into geographical districts.
---
OFSC Districts
When you go snowmobiling in Ontario, check which district you plan to visit for riding. The OFSC has divided two-thirds of the province into 17 separate districts. Each has its own team that helps to maintain the trails. They also manage most other key functions, such as engaging the public.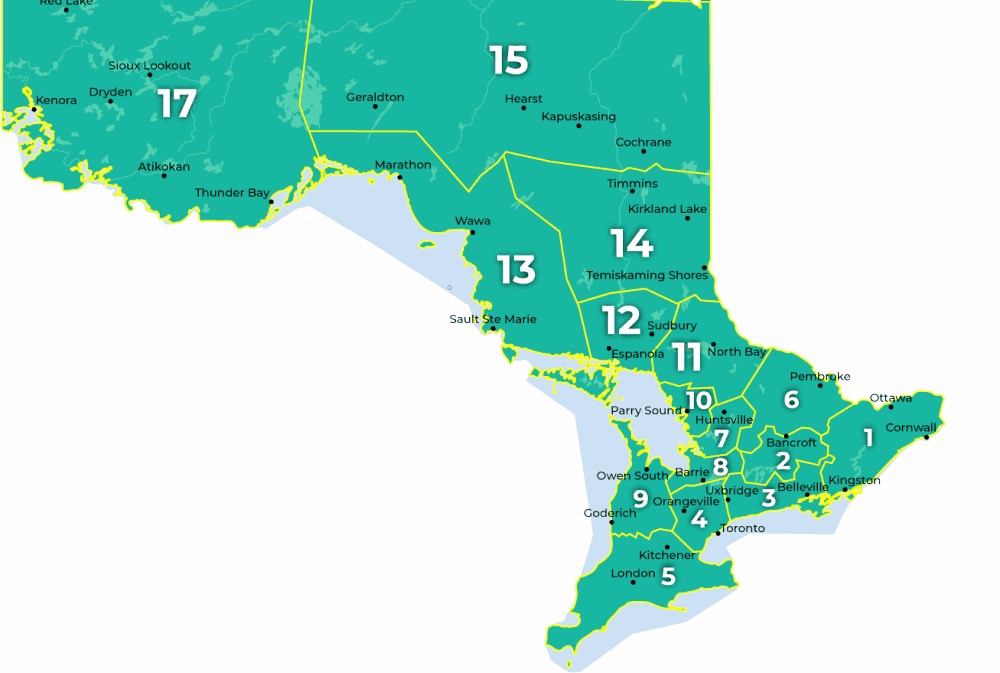 Teams help to supplement the OFSC trail guide with important and useful information. Users can discover more about food, lodging, shopping, and other local amenities.
Detailed maps reveal the accessibility of the trail network. Currently, the OFSC works to upgrade its entire network to ensure disabled accessibility, but many trails remain unimproved.
Each district office can work with users to find the best trails available to meet the needs of snowmobiling. Proposed consolidation should soon reduce the number of districts to 12. You can keep track of district boundary changes on our website.
Trail Network federation of snowmobile
The OFSC trail map shows two separate networks of trails in the province. Most of the trails criss-cross Southern Ontario. They concentrate in the region between Windsor and Montreal. A large number of trails extend north from there into the Sudbury region and farther north.
A separate system seen on the OFSC trail maps starts at a trailhead near Thunder Bay and extends to the north and west. Just don't look into one of the most exciting entertainment places in Ontario – Gateway Thunder Bay, which is nearby. Otherwise, you will get stuck there and will not have the time to ride snowmobiles. 😉
The central Ontario system is connected in several areas to the systems linking Toronto, Windsor, and other areas of Lower Ontario. Called the Sudbury Trail Plan, it offers a number of unique chances to enjoy snowmobiling in some of the wildest and most remote regions of central Ontario. The plan links elements of Districts 11, 12, 13, and 14.
This opens up hundreds of miles of action and adventure to those living in or traveling to Sudbury.
Some have more interest in riding close to their urban homes rather than conquering wide open spaces. If this describes you, check out the popular OFSC District 9 network. This district, close to several major cities, extends northward along the coast of Lake Huron from Codarich through Owen South.
It features incredible lake and forest scenery as well as 3,000 kilometers of trails through some of the most snow graced terrain in southern Canada.
OFSC Trail Permits Required
Maintaining 30,000 kilometers of trails while also providing a range of services requires the OFSC to charge for use permits. All funds are invested in the trails and support.
These permits for day and seasonal use only require a reasonable fee and you can pay easily online.
| | |
| --- | --- |
| Multi-day pass (two or more straight days) | $35 |
| Classic (for sled year 1999 and prior) | $180 (plus $7.50 processing fee) |
| Seasonal (for sleds made in 2000 or after) | $270 (plus $7.50 processing fee) |
All OFSC trail passes are only available for purchase online. Seasonal passes allow users to fully access the entire network for the season. They provide value for the regular user.
Trail Guides and Reports Available of snowmobile clubs
Since 2017, users of Ontario snowmobile trails have enjoyed access to interactive guides and reports that provide up-to-the-minute information. Residents and visitors alike find them valuable.
These cover Ontario conditions, as well as OFSC trail status. Find out before you travel all that you need to know about OFSC trail conditions.
The interactive map provides five main areas, including:
OFSC map base, which provides information on elevations and landforms, as well as a trail guide
Map controls based on the popular Google Maps platform
Map legends that include points of interest and also trail classifications
Map search to help users find a specific geographic location
Search functions for other information, such as trail lengths, social media posts, and other useful facts
You can also learn about which OFSC trails have closed due to needed repairs or unsafe conditions.
This online manual explains the OFSC interactive trail map and its many useful functions.
Mission and Purpose of OFSC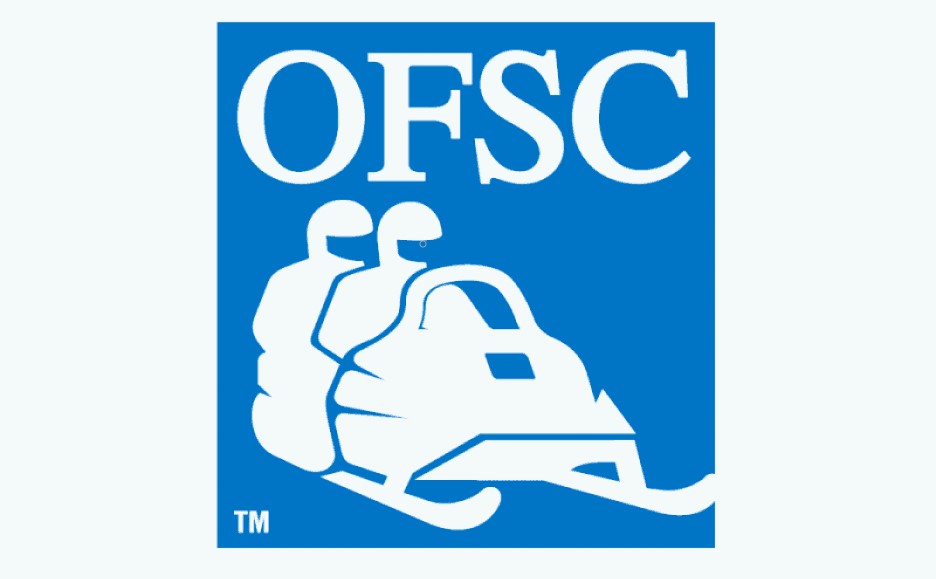 For over a half a century, the Ontario Federation of Snowmobile Clubs has organized and managed trails, related sites, events, and more for the snowmobile recreation and sporting community.
The OFSC relies on thousands of volunteers to help keep snowmobile trails safe and fun for all. Its primary mission lies in providing leadership and support to hundreds of member clubs. Efforts also support users taking to the trails every winter.
We organize all of our efforts according to core values. Snowmobiling in Ontario cannot succeed if OFSC fails to support all member clubs and those who use the trails. Successful clubs and expanding ridership point to a bright future.
We also take pride in full transparency in all of our meetings and actions. Responsibility and accountability help OFSC to better serve the entire community.